David Savage

Love, Lust and Married Bliss

A miscellany of songs to illústrate the joys, challenges and frustrations of courtship and marriage.
Recorded betweeen 2011 and 2015.

The relationships between men and women are a major theme in traditional folk music, and so I've chosen a few songs to illustrate the journey, starting with courtship and ending with murder! These are all songs that I've sung regularly in folk clubs and sessions. Listeners of a sensitive disposition should be aware that most of these songs were sung by men to men in alehouses and thus may nowadays be seem to be somewhat politically incorrect. In their defence, in half the songs the women are the winners!


To play each song, click on the player opposite the text




CRUISING ROUND YARMOUTH Originally from Harry Cox of Catfield and learned from a '50s recording by Ewan McColl and AL Lloyd. All the usual innuendo and the inevitable STD! Really belongs in the 'Rough and Tumble' section but I wanted to start with it to set the level!


Courtship and Marriage

BOLD FISHERMAN Another song from the repertoire of Harry Cox and Walter Pardon (Knapton, Norfolk) For most people it is a classic courtship song but some consider that it is a much older medieval Christian allegory in which the fisherman is Jesus and the maiden a fallen soul who is 'saved' by becoming the bride if Christ. Personally I think that she wasn't too fussy, but struck it lucky with a wealthy suitor.

NINE TIMES A NIGHT A rather different style of courtship, but as in 'Bold Fisherman' they are obviously suited for each other. I learned this from an AL Lloyd recording.

FAKENHAM FAIR An unlikely courtship! Anyone from East Anglia would know that in reality the girls brothers would have given him a good kicking round the back of the stall. The tune is a well known jig, also called Fakenham Fair. I remember this song from 'Singing Together' on the BBC with William Appleby when I was at prep. School.

TREAT ME DAUGHTER DECENT Also known as 'Chickens in the Garden', this song has a music hall feel about it. I learned it from David Jones, a singer from New Jersey who visits Ely each Summer.


Rough and tumble

CROCKERYWARE. A popular theme where the young 'lady' gets the better of her suitor. I learned this from Tony Rose many years ago in a Folk Club in Lynn.

NUTTING GIRL A Morris dance favourite, first recorded from Cyril Poacher in the Ship Inn, Blaxhall. There are other tunes, this one is the Morris Dance version

Separation and loyalty

SWEET LOVELY NANCY. This song is found in Norfolk but this version owes more to the Copper family. In these days of instant communication and social media we so easily forget that back in the 19th Century sailors went away to sea and the loved one left behind heard nothing of them until they returned, often years later. Frequently a ring or some other token was split between between the couple and kept as both as a remembrance and also as a means of identification years later.


Married 'tensions'

JOHN BLUNT. Another song from 'Singing Together' in which the wife has the last word. Nothing has changed. There are also several Scottish 'Barring of the Door' versions.


Playing away

THE GERMAN MUSICIANER Yet another Harry Cox song; this version was learned from a Peter Bellamy recording

MOLECATCHERS TRAP Noted by Ralph Vaughan Williams in Norfolk. Other folklorists felt that the song was too 'gross' for publication and so wrote new sanitied words for it. I'm glad that this earthy version survived!

THE WICKED OLD WOMAN There are many Irish and Scottish versions - this is another learned from the radio back in the 1950s at St Huberts prep. School.


Now for the 'New'

I can't resist including two 'contemporary' songs to finish.......

THE WIDOW'S PROMISE. Written by Mick Ryan in the style of a folksong and taking a new look at the folk theme of the woman who was too bad even for hell!

SHE LOVED A PORTUGUESE I don't think that I have ever put together a set of songs where no-one dies and I'm not starting now! A classic tale of love and jealousy, I don't know who wrote it, but I first heard it in Hemel Hemptead folk club sung by Derek Brimstone.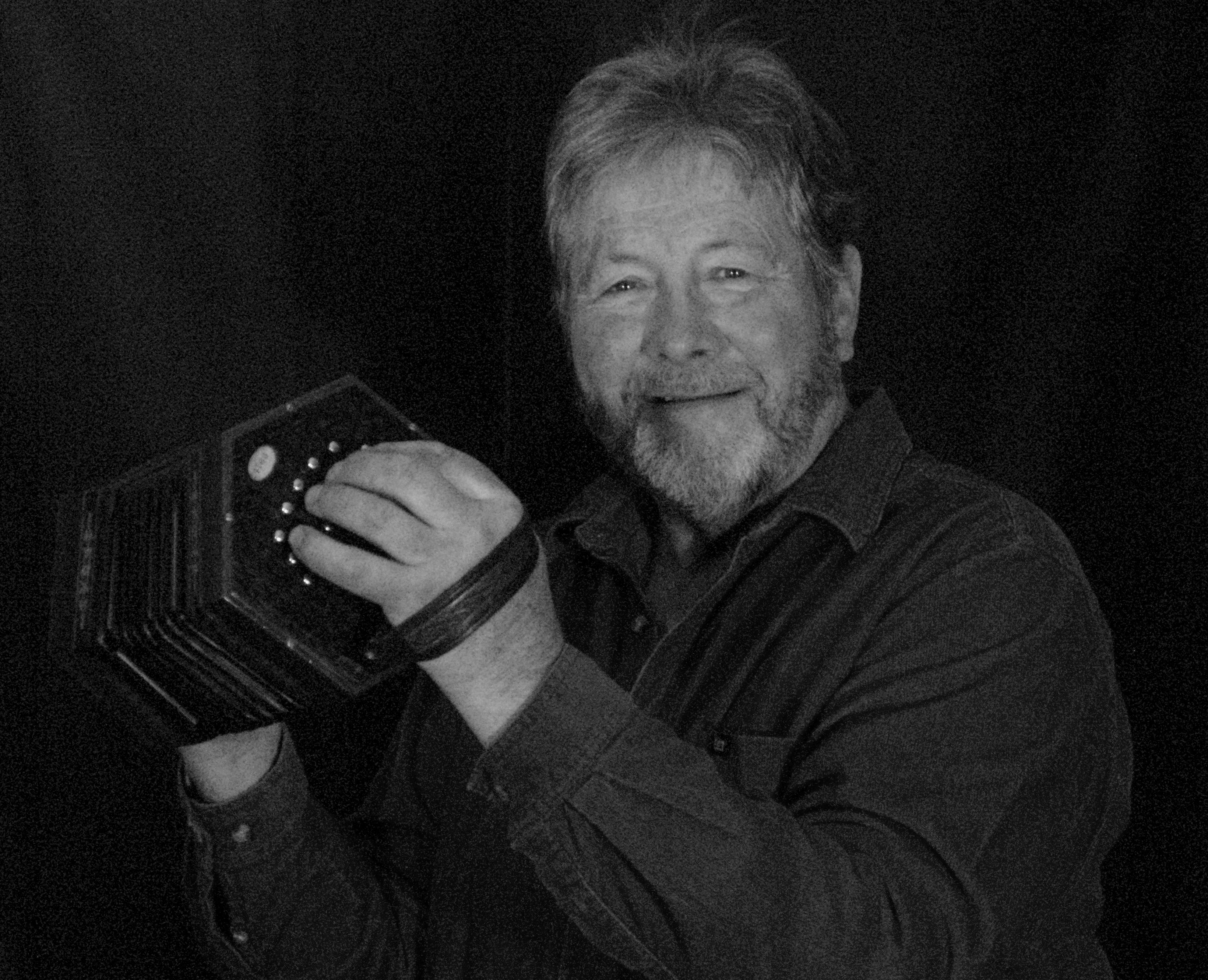 Love, Lust and Married bliss!
These recordings are all my own work, mumbles, buzzes, wheezes and all, so I've no-one else to blame, or to thank, save very importantly for all those people running folk clubs who have allowed me to sing - and sometimes even invited me back. Thank you - I have loved it.