InverPolly Forest, October 2012 & 2017
This area of Wester Ross is probably the most remote place in the British Isles - a huge privilege to spend a week here. We started from Elphin, down the river into Loch Veyatie with wonderful views of Suilven. Then a long portage into Lurgainne and thence a small rapid into Loch Bad na Ghaill and finally out of via a portage from Boat Bay. A wonderful, wonderful place..... will I ever get back again?



THE ANSWER IS YES! - . visited again in October 2017,. but this time we started at Boat Bay at the top of Loch Sionasgaig (1km difficultportage down through woods and across a bog), explored the loch, lining up into Lochan Gainmheich and Loch an Doire Dhuibh before heading north again to Clais and the long steep, boggy portage to Loch Veyatie.
We camped the night at the ruins of Clais at the start of the 2km portage from hell over a boggy hill to Loch Veyatie, canoed the length of Loch Veyatie and portaged the waterfall up into Camloch, camped in a gale on Eilean na Gartaig and in the morning, made a run for the road! a wonderful trip, but I don't think I'll ever be back to do it again; my long portage days are over! The photos that follow are from October 2017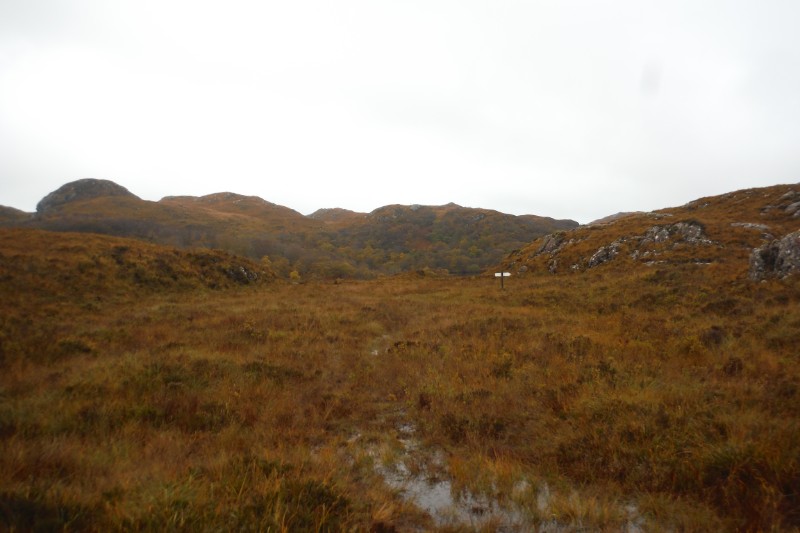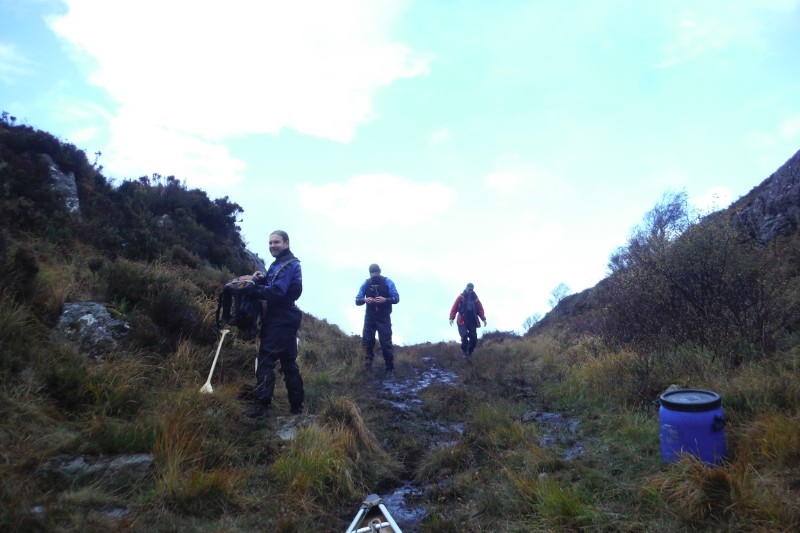 Portaging from the road to Boat Bay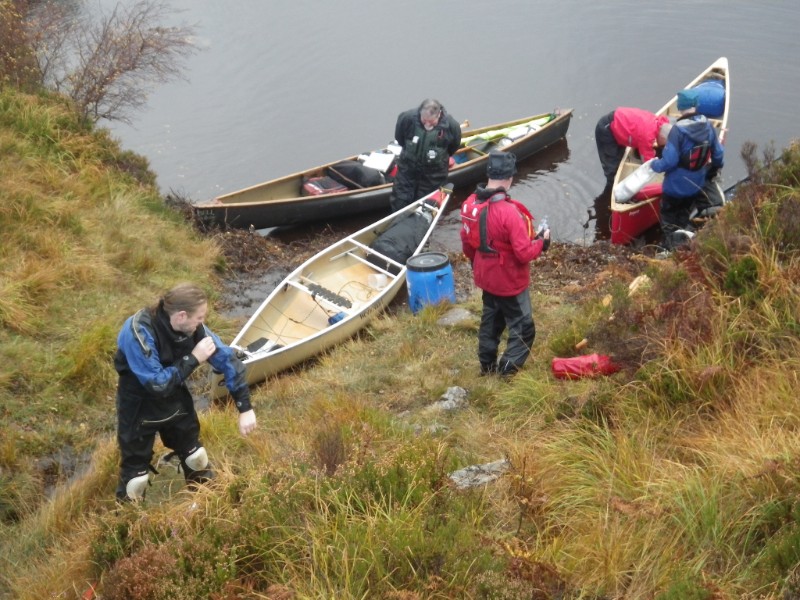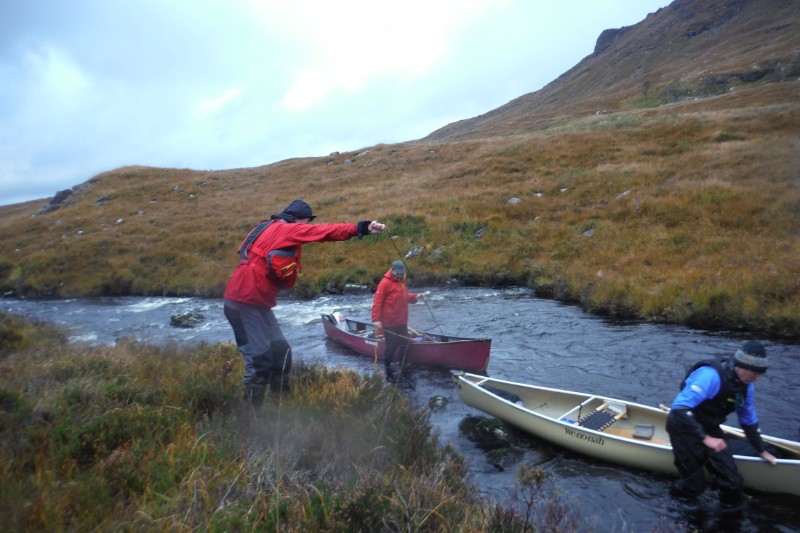 Getting on at Boat Bay




Tracking into the Lochan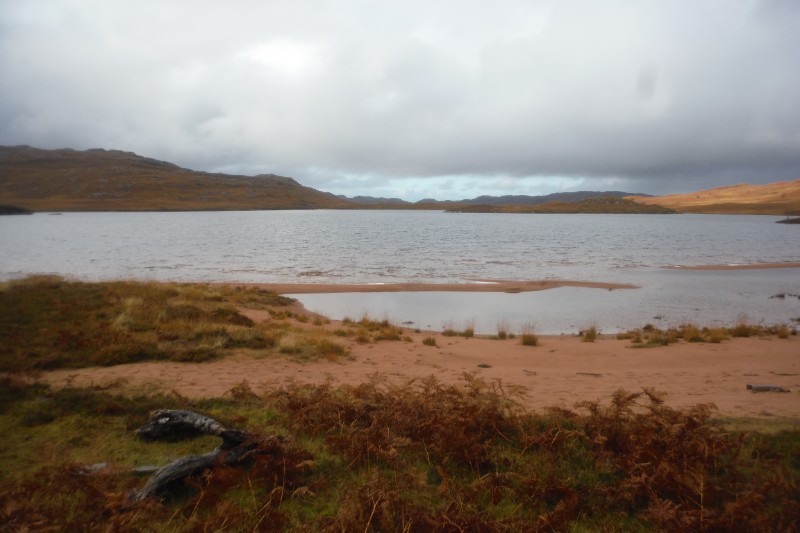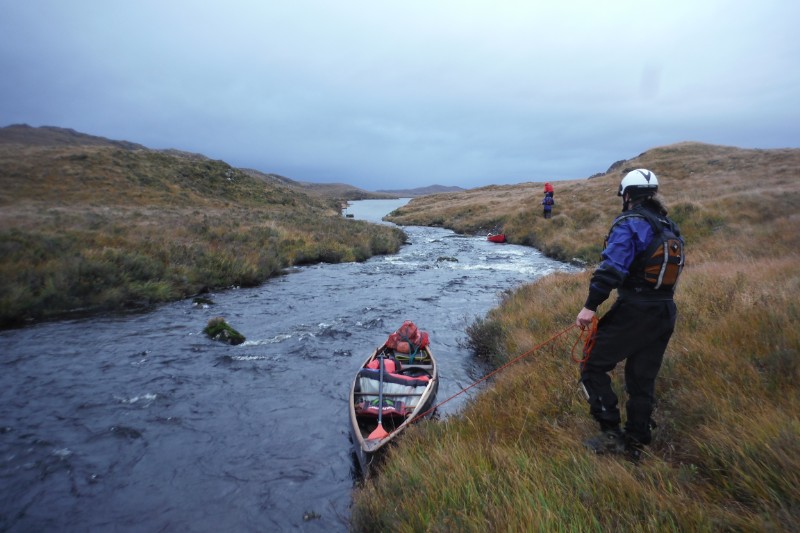 Lochan an Doire Dhuibh.



Lining back down to Sionasgaig.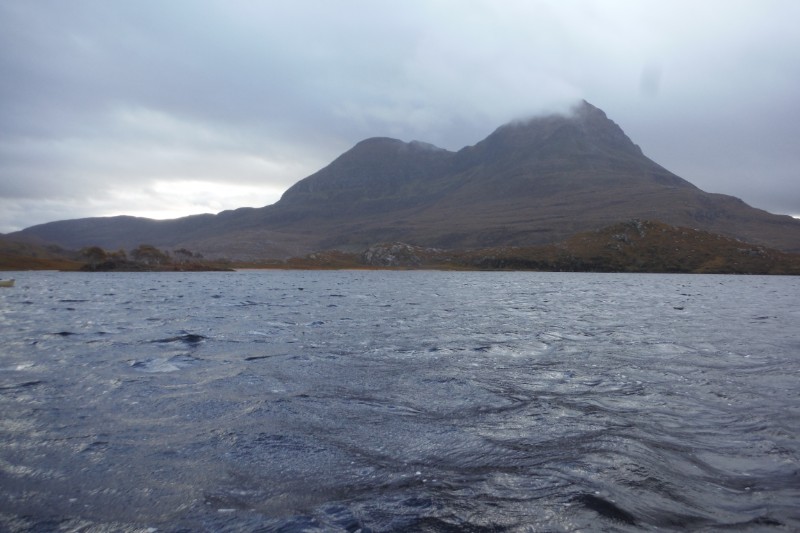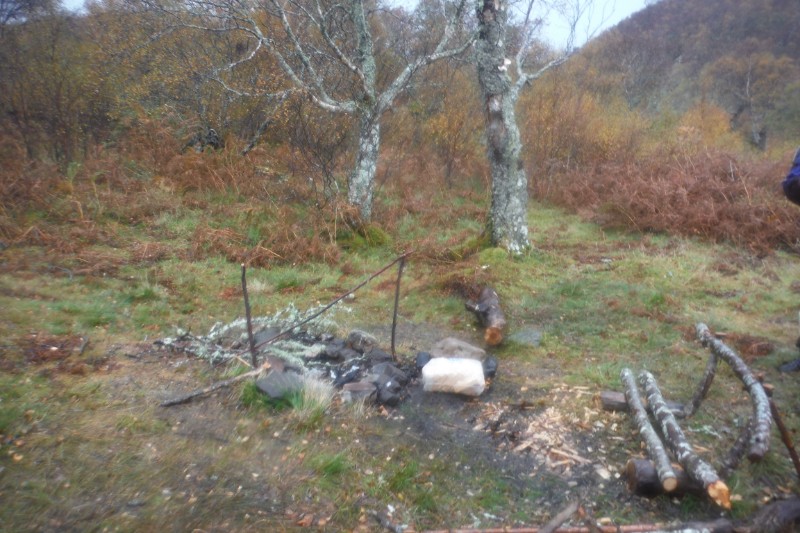 Culmore?





Debris left on Eilean Mor (Sionagaig) by a commercial group. We cleared it all away.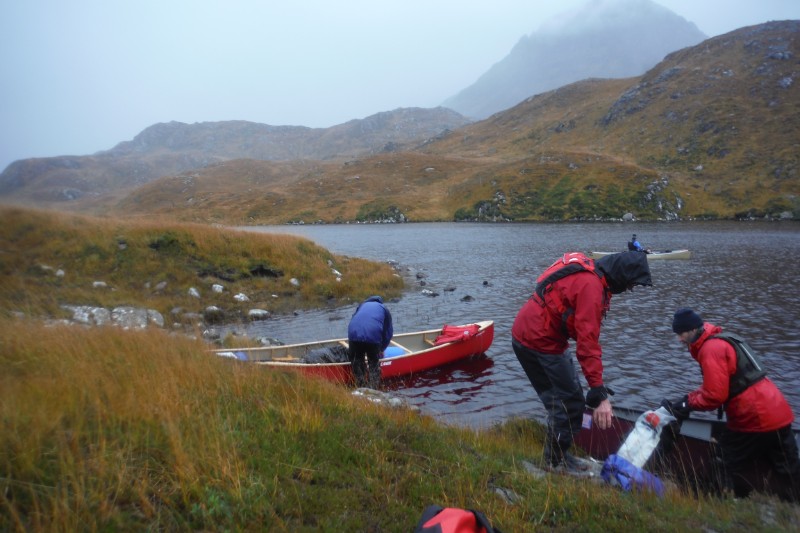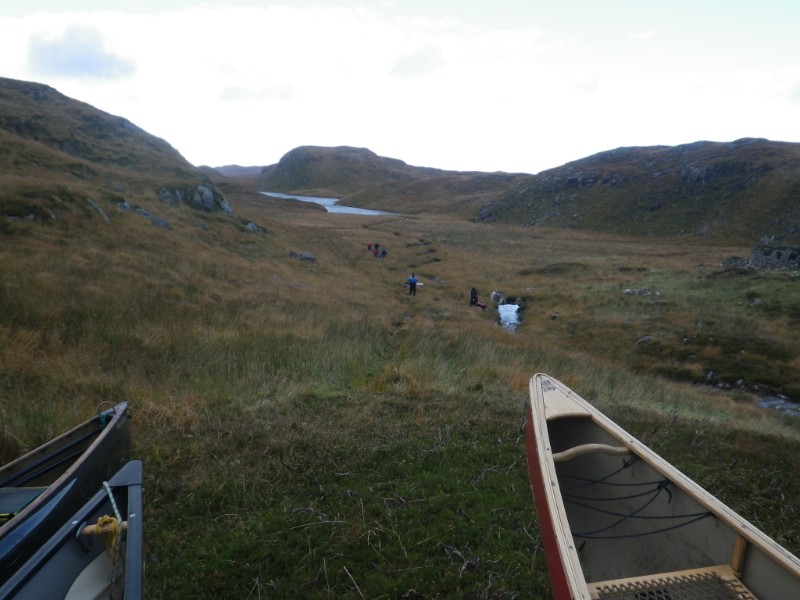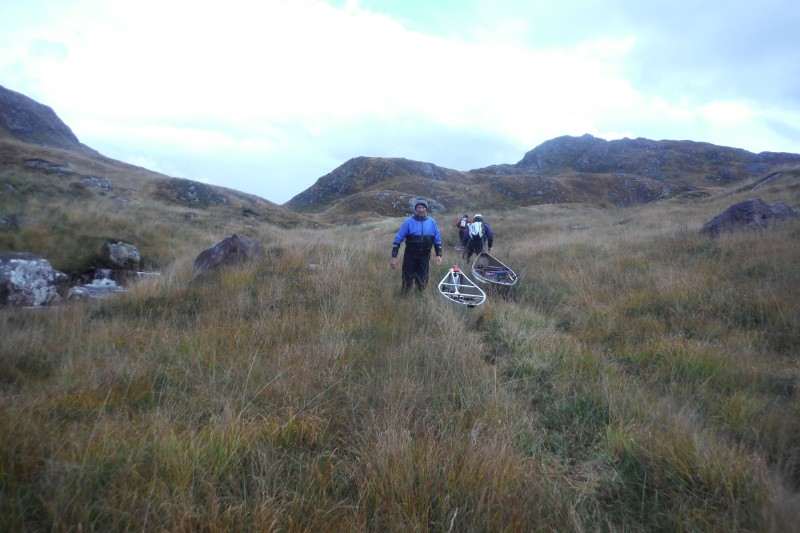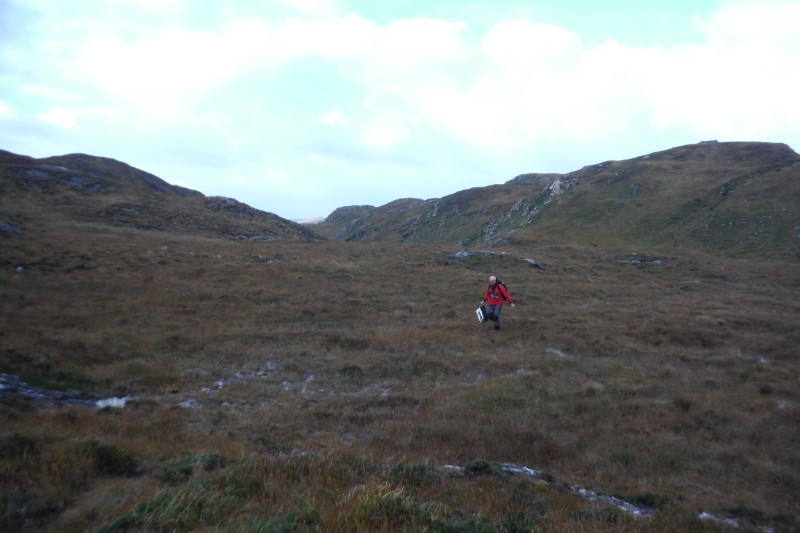 Be in no doubt - portaging is NOT fun, especially this 2km over a hill and across a bog between Loch Sionasgaig and Loch Veyatie!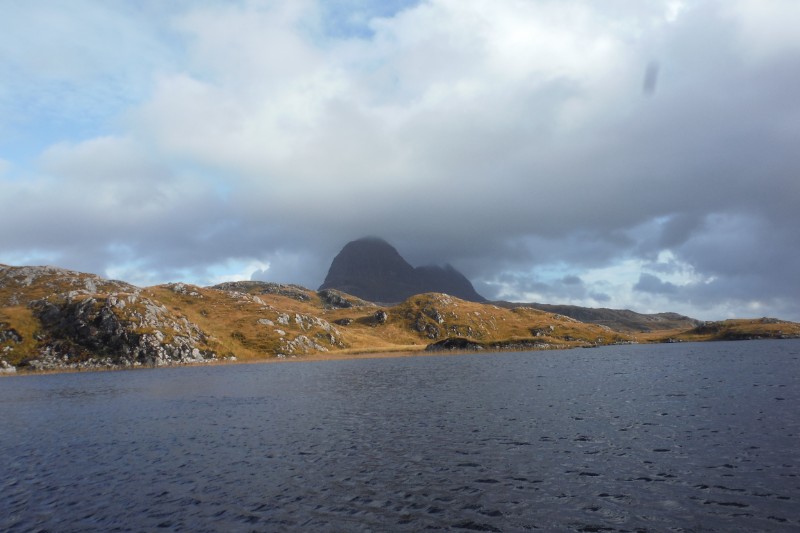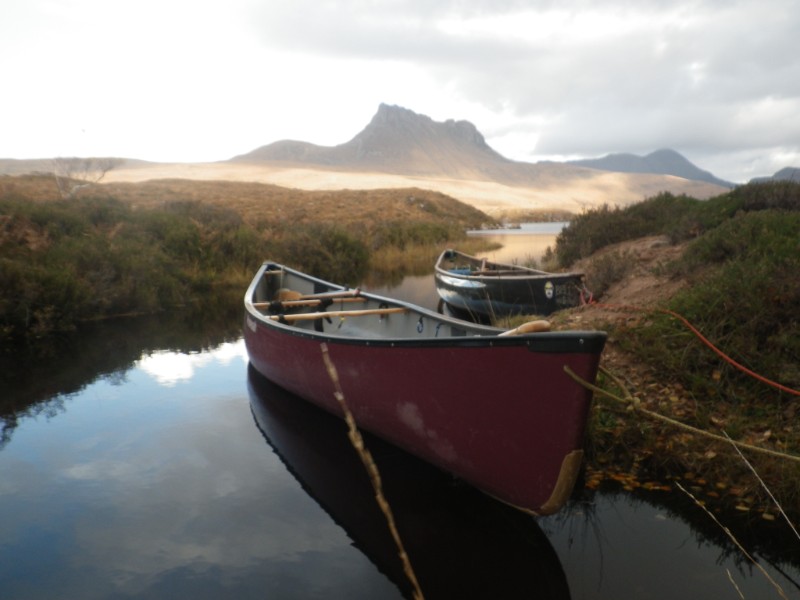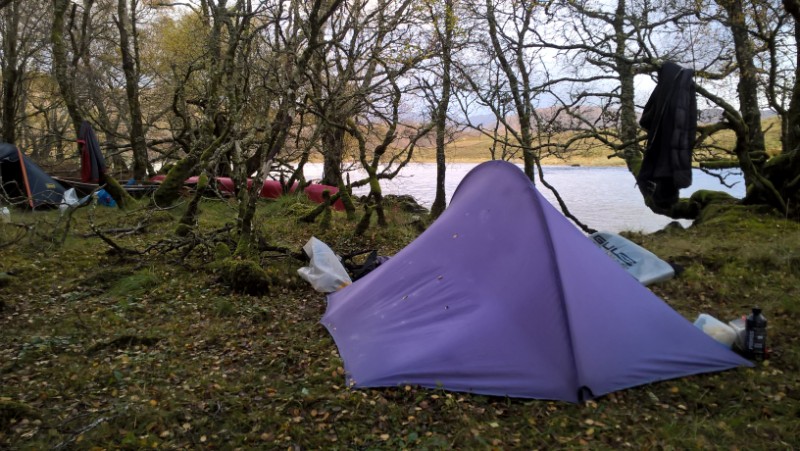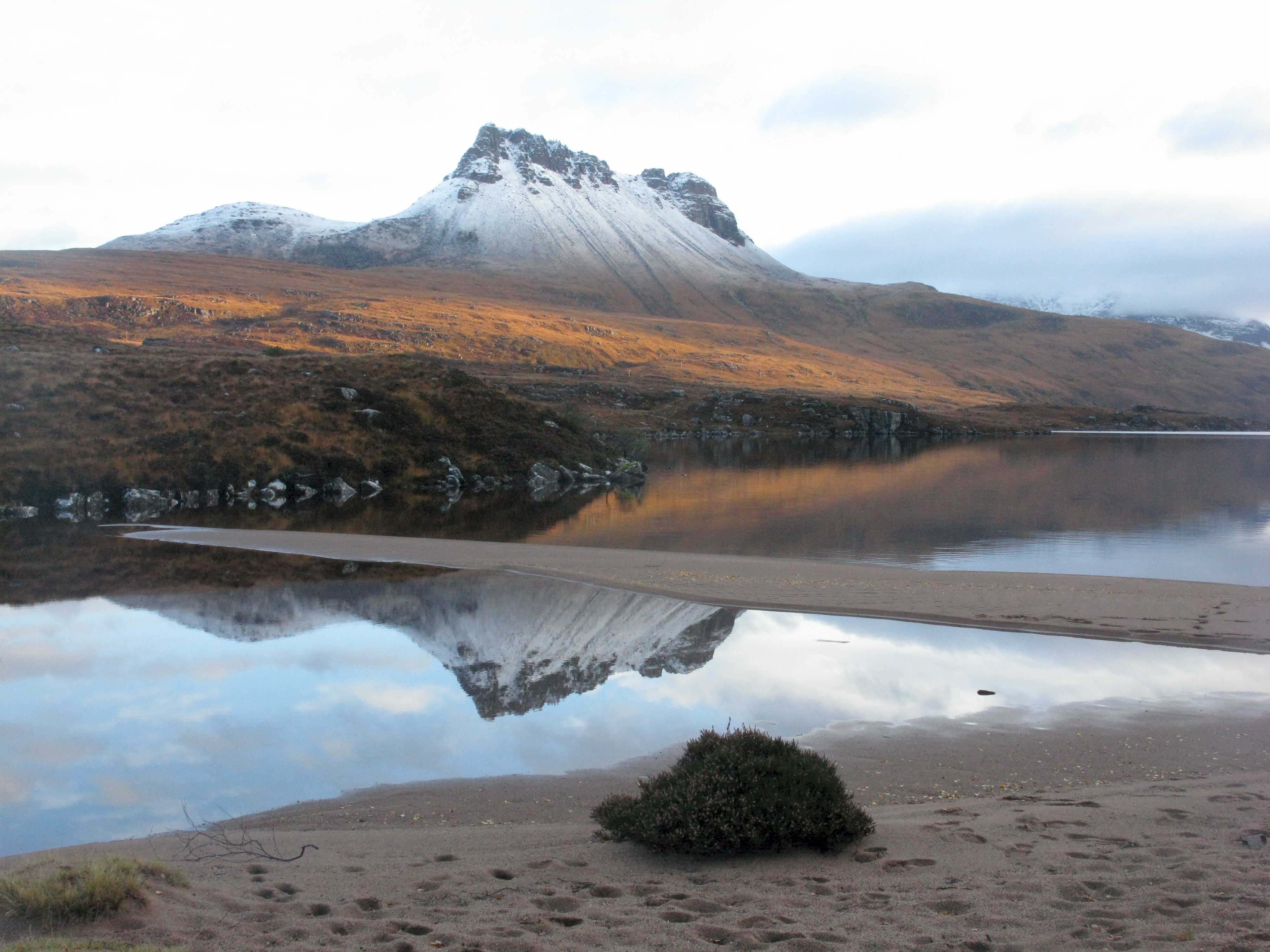 Suilven and Stach Pollaidh from our favourite campite at the top of Loch Lurgainne.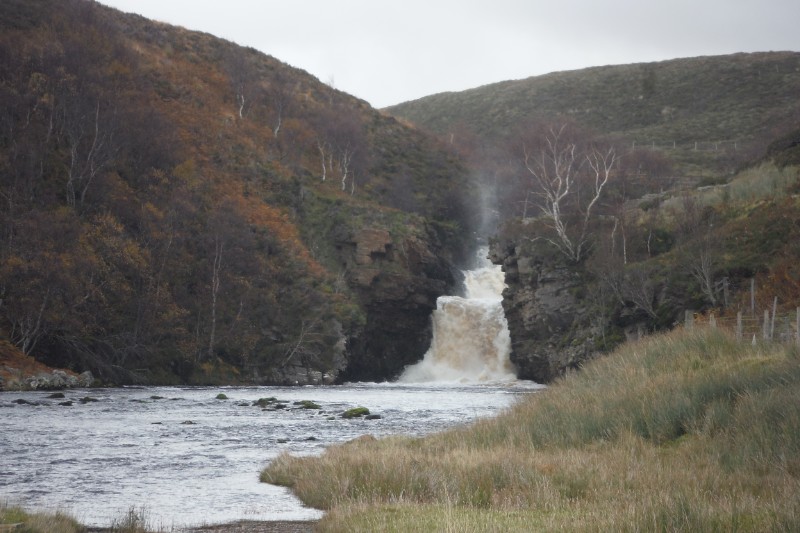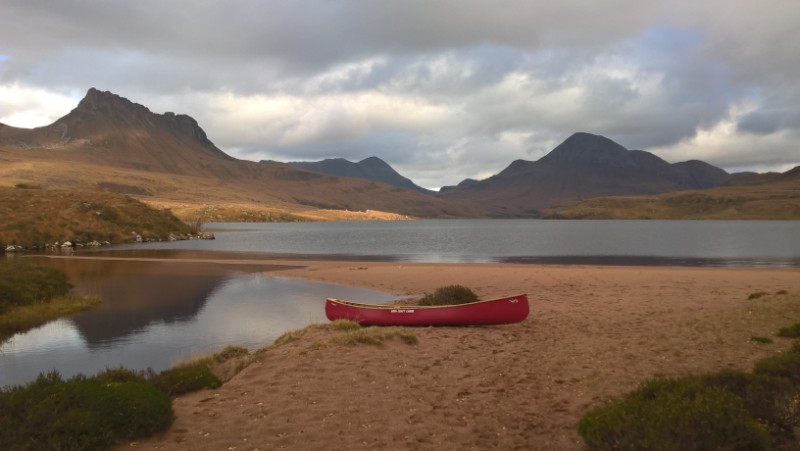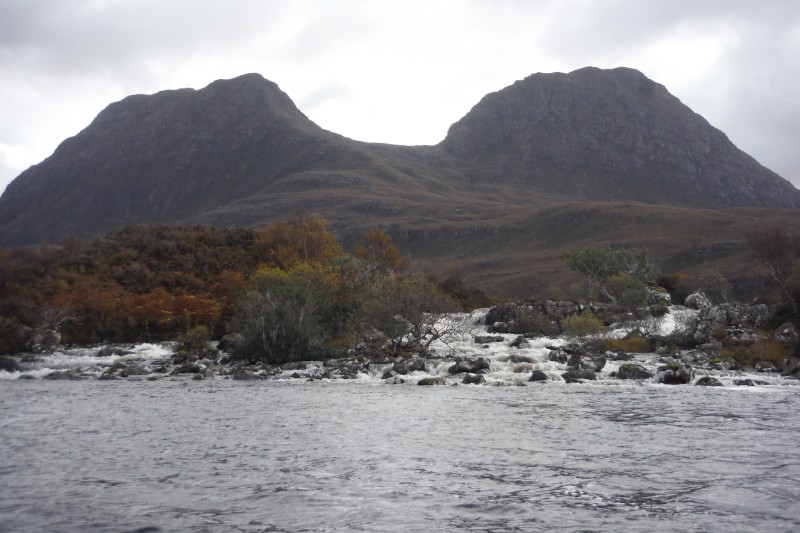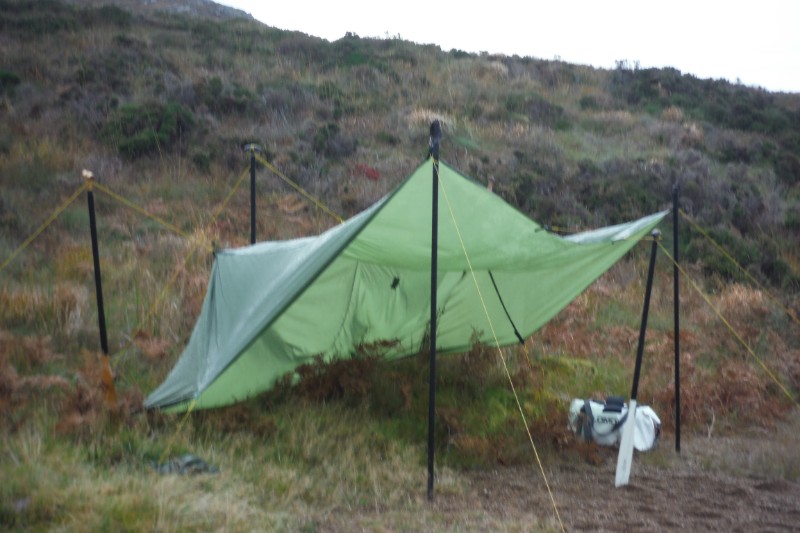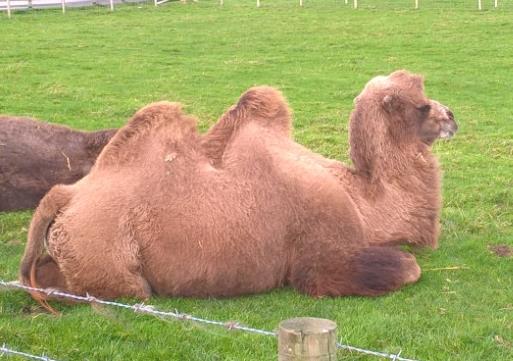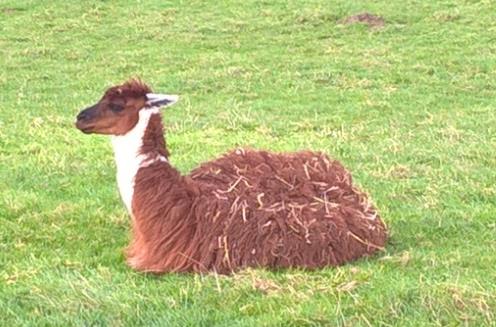 As ever - home via the Mainsgill Farm Shop on the A66
Ledmore River entering Camloch



Yet another cooking shelter!