Sound of Jura & Loch Sween October 2016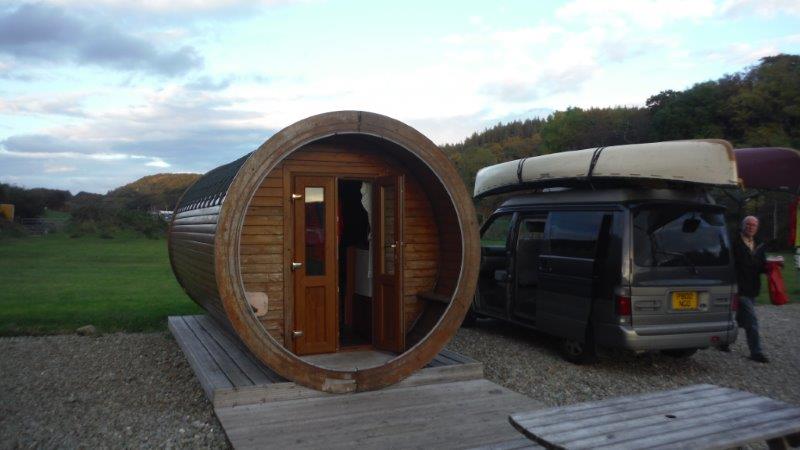 Arrived at Tayvallich to spend the first night in a Micropod - the pub is just at the bottom of the campsite. In the morning we drove to Loch Crinan and thence to the Sound of Jura. Perfect weather. There won't be many days when this is possible in a canoe. We went around the Isle of Danna (rather than cut through behind the island) into Loch Sween and made our way to the top of the loch via a coffee stop in Tayvallich, exploring the Faery Islands - all in perfect conditions.
Overnight the weather changed and the wind (and rain) came in from the SW, making for a testing paddle back to Tayvallich in a big swell.